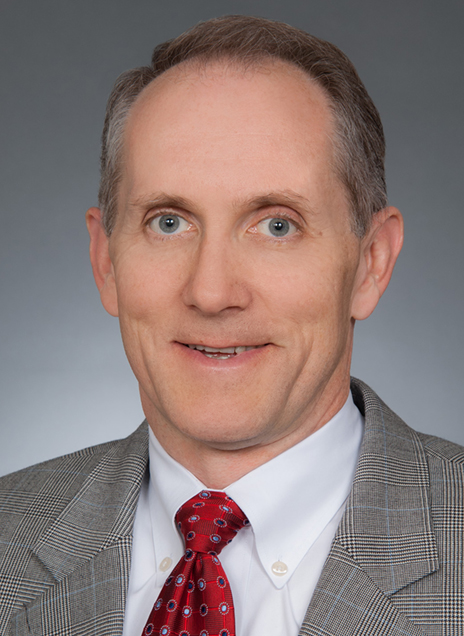 Charles P. (Chad) Kindregan III
Partner
Practices: Litigation
For over 25 years Chad has represented clients in the trial and appeal of complex litigation matters. Chad concentrates on business and commercial litigation. He has effectively represented clients through dispositive motion practice, jury and bench trials, and appeals in both state and federal courts, as well as before administrative bodies and licensing boards, and in mediations and arbitrations. Chad's practice has brought him to diverse venues outside of Massachusetts, including Rhode Island, Illinois, California, Pennsylvania, Florida, Delaware, and New Jersey.
Chad has extensive experience with business cases involving breach of contract, fraud, unfair competition, shareholder and partnership disputes, and business torts. Chad also provides representation in employment cases involving breach of contract, restrictve covenants, and wage claims. In addition, Chad regularly represents contractors, owners, and other parties in connection with construction-related litigation.
Chad is and/or has been counsel to banking institutions, accounting firms, financial advisors, nursing homes, contractors, religious organizations, tech start-ups, fashion designers, and real estate developers, as well as international corporations, privately held companies and non-profit organizations. In addition, Chad assists business owners, claims representatives, and clients with risk assessment and loss prevention, pre-suit investigation, and various regulatory compliance matters.
With a strong record of over 25 years of success, Chad has the experience and insight to develop and execute real, cost-effective, positive approaches to our clients' litigation and ADR needs.
Born in 1964 in South Bend, Indiana, at a young age Chad moved to the Commonwealth, growing up in downtown Boston and graduating from Boston Latin School in 1982. He received a B.S. the University of Vermont in 1986 and graduated from Suffolk University Law School magna cum laude in 1989. Thereafter, Chad served as a Judicial Law Clerk to the Honorable Joseph R. Nolan of the Massachusetts Supreme Judicial Court.
Chad was a partner in the litigation department of Hale and Dorr LLP. In 1998, Chad was appointed as a Special Assistant District Attorney at the Middlesex District Attorneys' Office, where he prosecuted criminal cases. He moved to Looney & Grossman LLP, in 2000, where he was a partner and head of the Litigation Group, and also served as Managing Partner and a member of the Management Committee. Mr. Kindregan was selected as a Super Lawyer every year from 2007 to the present.
Chad is married to Teresa Farris, an attorney and author for the Massachusetts Practice Series. They have one daughter and live in Topsfield.
Representative Cases
Obtained defense verdict following a jury trial in Middlesex Superior Court, for defendant purchaser of Inn and Restaurant on seller's claims for breach of contract and fraud.
Obtained summary judgment, affirmed by the Supreme Judicial Court on appeal, for the Episcopal Diocese of Massachusetts in a claim brought by parishioner against the Diocese for claims arising out of her intimate relationship with her parish rector. Petrell v. Shaw, 453 Mass. 377 (2009).
Successfully brought a claim on behalf of an international corporation against bank for wrongful dishonor of a standby letter of credit issued in connection with a manufacturing contract for videophones. Shaanxi Jinshan TCI Elecs. Corp. v. FleetBoston Fin. Corp., 61 Mass. App. Ct. 41 (2004).
Successfully defended a contractor in a claim related to storm water management system installed at an industrial facility in Rhode Island, ultimately resulting in a successful mediation with no payment by contractor.
Following successful arbitration pursuant to a commercial lease, obtained a judgment and succeeded in enforcement on appeal, with attorney's fees and costs. Abraham-Copley Square Ltd. P'ship v. Badaoui, 72 Mass. App. Ct. 339 (2008).
Successfully defended a bank against claims that it was negligent in allowing an imposter to open a bank account and use the account to deposit checks made out to his employer.
Following jury trial in Federal Court, obtained verdict for damages for the plaintiff and overcame counterclaims by defendant on breach of contract and fraud claims brought by a Korean conglomerate against business advisor and consultant arising out of advice given pertaining to building and development of aluminum smelter in Venezuela. See Arthur D. Little, Inc. v. Dooyang Corp., 147 F.3d 47 (1st Cir. 1998); for further facts see Arthur D. Little Int'l, Inc. v. Dooyang Corp., 995 F.Supp. 217 (D. Mass. 1998), Arthur D. Little Int'l, Inc. v. Dooyang Corp., 979 F.Supp. 919 (D. Mass. 1997), and Arthur D. Little Int'l, Inc. v. Dooyang Corp., 928 F.Supp. 1189 (D. Mass. 1996).
Successfully defeated a claim under the Massachusetts Wage Act in an arbitration proceeding brought by a technology company's former officer.
Obtained favorable settlement on behalf of construction firm in suit for breach of fiduciary duty against former employees who solicited clients during their employment, misappropriated employer's resources, and diverted business to their own company.
Obtained Not Guilty verdict for college student prosecuted for sexual assault.
Following 120 day trial before a Special Master, obtained favorable settlement in construction case brought by curtain-wall subcontractor against general contractor, owner and architect arising out of design and construction of a Boston skyscraper.
Obtained dismissal on grounds of lack of subject matter jurisdiction of a claim filed in federal court brought against defendant banking institution alleging wrongful refusal to grant mortgage loan, and obtained affirmance on appeal to the 1st Circuit, and denial of the plaintiff's writ of certiorari to the United States Supreme Court.
Areas of Practice
Business and Commercial Litigation
Banking Litigation
Real Estate Litigation
Construction litigation
Premises Liability
Stockholder Suits
Employment Law
Unfair & Deceptive Practice Claims for both business and consumer claims
Insurance Bad Faith
Bankruptcy Litigation
Professional Liability, including legal & medical malpractice
Criminal Defense
Personal Injury & General Negligence Cases
Bar Admissions
Massachusetts
U.S. District Court District of Massachusetts
1st Circuit Court of Appeals
3rd Circuit Court of Appeals
U.S. Supreme Court
Past Positions
Looney & Grossman, Partner, Litigation Group, Managing Partner, Management Committee – 2000-2015
Special Assistant District Attorney, Middlesex District Attorney – 1998
Hale & Dorr, Partner, Litigation Group – 1990-2000
Judicial Clerk to the Honorable Joseph R. Nolan, Associate Justice of the Massachusetts Supreme Judicial Court – 1989-90
Education
Suffolk University Law School – J.D. magna cum laude – 1989
Honors: Outstanding Student Award; Moot Court Board, President and Member.
University of Vermont – B.S. Wildlife Management, Minor in Forestry – 1986
Boston Latin School – 1982
Honors, Awards & Professional Memberships
Massachusetts Super Lawyer – 2007 to present
Best Lawyers in America, 2014
Boston Bar Association, Member
American Bar Association, Member
Hobbies & Interests
Fishing
Skiing
Paddle Boarding
Vegetable Gardening